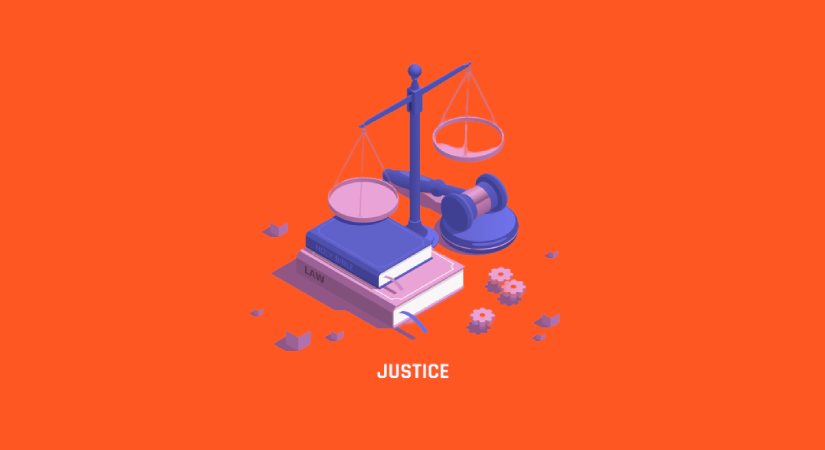 For students embarking on academic research, Maritime Law offers a treasure trove of captivating topics to explore for their theses and dissertations. With its rich history, intricate legal frameworks, and real-world implications, maritime law provides an ideal landscape for in-depth investigation.
Maritime law, also called admiralty law, encompasses a specialized branch of legal principles and regulations governing activities and disputes on the high seas and navigable waters. This multifaceted area of law deals with matters ranging from ship operations, cargo disputes, and maritime accidents to marine environmental concerns.
Whether you're an undergraduate, master's, or doctoral student, delving into this field opens up a world of intriguing research opportunities that touch upon international trade, environmental concerns, human rights, and more.
A List Of Potential Research Topics In Maritime Law:
Maritime Trade Agreements between the UK and Non-EU States: Legal Implications.
Analyzing the Legal Framework for Maritime Border Security.
Maritime Cultural Heritage Protection: Role of International Conventions.
Maritime Health and Safety Regulations in the Aftermath of the COVID-19 Pandemic.
The Legal Framework for Offshore Wind Energy Development in the UK: Lessons for Others.
A Comprehensive Review of International Maritime Conventions and Their Efficacy.
National Security Considerations in Foreign Investment in Port Infrastructure.
The Role of Maritime Arbitration in Resolving Cross-Border Shipping Disputes.
Adapting International Maritime Conventions to Public Health Crises: Challenges and Solutions.
International Trade Agreements and Maritime Transport Resilience post-COVID-19.
Investigating the Legal Implications of the Maritime Silk Road Initiative.
The Role of Digital Technologies in Enhancing Maritime Resilience post-COVID.
Maritime Trade Facilitation Agreements: Analysis of Recent Developments.
The Role of the UK in Addressing International Maritime Security Threats.
Liability and Compensation Regimes for Oil Pollution: A Review of International Approaches.
Sovereign Immunity and State-Owned Vessels: Contemporary Issues and Case Law.
Exploring the Legal Framework for Deep Sea Mining Activities.
The Role of Flag States in Ensuring Vessel Safety and Compliance.
Admiralty Courts and the Evolution of Precedents: A Critical Review of Noteworthy Cases.
Illegal Fishing and IUU Vessels: Legal Mechanisms for Deterrence and Enforcement.
A Comparative Analysis of Ship Arrest Procedures in Different Jurisdictions.
Legal Aspects of Maritime Autonomous Surface Ships (MASS) Operation.
Maritime Liens and Priorities: A Case Study of Recent Jurisprudence.
Evaluating the Role of Salvage Law in Modern Maritime Operations.
Analyzing the integration of sustainable finance principles within Admiralty and Maritime Law.
Recent Developments in Maritime Arbitration: Analysis of Key Decisions and Trends.
Anti-corruption Measures in the Maritime Industry: Effectiveness and Challenges.
The Legal Status of Seafarers in a Changing Technological Landscape.
Legal Challenges of Protecting Underwater Cultural Heritage in International Waters.
The Application of Competition Law in Maritime Consortia and Alliances.
Analyzing the Legal Framework for Maritime Environmental Impact Assessments.
Maritime Environmental Protection: Reviewing the Effectiveness of Conservation Agreements.
Pandemic-induced Changes in Maritime Labor Regulations: Lessons from COVID-19.
The Impact of Digitalization on Evidence Collection in Maritime Litigation.
Analyzing UK Regulations for Maritime Autonomous Systems and Drones.
Remote Inspections and Virtual Surveys: Their Role in Post-Pandemic Maritime Operations.
Analyzing the Legal Aspects of Maritime Environmental Conservation Zones.
The Role of Maritime Safety Management Systems in Reducing Accidents.
Maritime Transport in the Digital Age: Legal Challenges and Regulatory Gaps.
Recent Trends in Admiralty Jurisdiction: Comparative Analysis of Leading Cases.
The Legal Framework for Environmental Protection in Polar Waters.
Climate Change Adaptation Strategies for Coastal States: Legal and Policy Frameworks.
Port State Control: An Overview of Global Standards and Enforcement Practices.
Port State Control Measures: Balancing Safety and Economic Considerations.
The Legality of Maritime Blockades in International Law.
Legal and Environmental Considerations in the Expansion of UK Marine Protected Areas.
Investigating Liability Issues in Ship Collisions: A Comparative Study.
Legal Implications of Force Majeure Clauses in Maritime Contracts during Health Crises.
The Impact of Climate Change on Maritime Boundary Disputes.
Evaluating the Efficacy of International Maritime Conventions in Addressing Oil Spills.
The Impact of Brexit on UK Flag-State Responsibilities and Ship Registration.
Liability of Shipowners in Cases of Environmental Accidents: Recent Precedents.
The Legal Implications of Marine Renewable Energy Development.
A Comparative Study of Cruise Ship Liability Regimes.
The Role of Admiralty Courts in Resolving Complex Maritime Disputes.
Legal Considerations in International Ship Financing Agreements.
Environmental Sustainability in Port Operations: Legal and Regulatory Challenges.
Liability of Port Authorities for Navigation Hazards: Legal Precedents and Future Implications.
Environmental Regulations in Maritime Trade: Compliance Challenges and Solutions.
Maritime Boundary Delimitation: Recent Cases and Implications for International Law.
The Admiralty Court System in the UK: Jurisdictional Considerations and Case Analysis.
Assessing the Legal Implications of Marine Pollution Incidents.
Jurisdictional Challenges in Cross-Border Maritime Bankruptcy Cases.
Superyacht Regulations: Balancing Luxury and Environmental Conservation.
The Jurisdictional Reach of Coastal States in Offshore Oil and Gas Exploration.
Addressing Human Rights Violations in Maritime Human Trafficking Cases.
Liability of Classification Societies in Ship Safety and Inspection.
A Review of Legal Mechanisms for Addressing Marine Pollution from Shipping.
Exploring the application of financial econometrics in resolving disputes within Admiralty and Maritime Law.
Maritime Cybersecurity: Addressing Threats to Shipping Industry Information Systems.
Piracy and Armed Robbery at Sea: Legal Approaches to Combatting Maritime Crimes.
Legal Implications of Unmanned Aerial Vehicles (UAVs) in Maritime Surveillance.
Crew Welfare and Rights: Legal Frameworks for Ensuring Seafarer Wellbeing.
Ship Financing and Mortgages: Recent Trends and Legal Complexities.
Legal Issues Surrounding Shipbreaking Practices and Environmental Impact.
Port Labor Regulations: Balancing Workers' Rights and Economic Viability.
Impact of the Pandemic on Cruise Industry Liability and Passenger Rights.
Admiralty Jurisdiction and Conflicts of Law in Maritime Cross-Border Disputes.
Maritime Dispute Resolution Mechanisms: Comparative Analysis of Arbitration and Litigation.
In summary, the diverse spectrum of Admiralty and Maritime Law research topics provides a valuable opportunity for students at different academic levels to engage in impactful and intellectually stimulating research. From examining the intricacies of international maritime treaties to analyzing the legal implications of emerging technologies in marine transportation, the world of Admiralty and Maritime Law beckons with boundless potential. Regardless of whether you're pursuing an undergraduate, master's, or doctoral degree, the captivating topics within this field are sure to ignite your passion for exploration and contribute to the ever-evolving landscape of maritime legal scholarship.