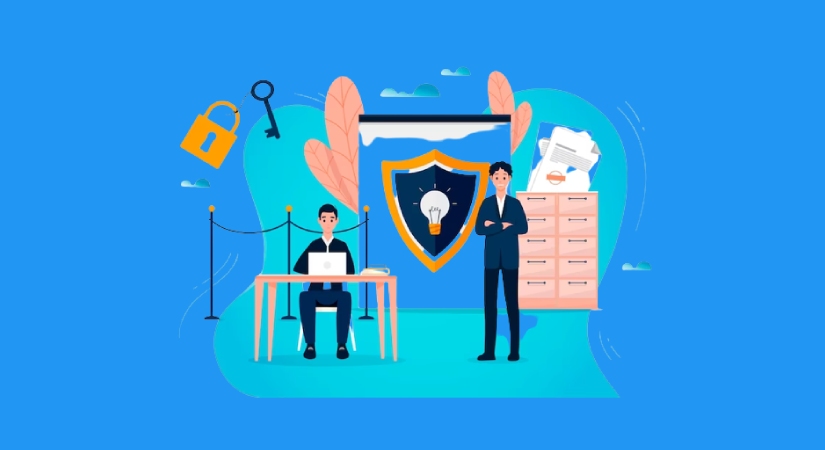 If you are a student seeking compelling research topics in Cyber Law, you have come to the right place. Are you a student looking for exciting research topics in Cyber Law to fuel your undergraduate, master's, or doctoral thesis or dissertation? Look no further! In the rapidly evolving landscape of technology and the Internet, the study of Cyber Law has never been more critical. This blog post aims to provide a curated list of thought-provoking research topics that will captivate your interest and significantly contribute to this ever-expanding field.
Cyber Law, often interchangeably referred to as "Internet Law" or "Digital Law," is a specialized branch of legal studies that focuses on the legal issues arising from the use of the Internet and digital technologies and encompasses the legal frameworks and regulations that govern cyberspace and the digital world. Synonyms frequently used when searching for this term include "E-Law," "Online Law," and "Information Technology Law."
A List Of Potential Research Topics In Cyber Law:
The role of cyber law in addressing misinformation during health crises.
The legal implications of quantum computing in cybersecurity.
The right to be forgotten in the digital age: legal implications.
Artificial intelligence in cybersecurity: legal and ethical challenges.
Cybersecurity and artificial intelligence in healthcare: legal challenges.
Darknet markets and cyber law: enforcement and legal strategies.
Cybersecurity in smart cities: legal issues and privacy concerns.
A systematic review of legal approaches to combatting cyberbullying.
Privacy-preserving technologies: legal and ethical considerations.
Privacy implications of emerging technologies: analyzing the role of cyber law.
The intersection of cyber law and environmental protection in the digital age.
Data breach reporting and notification requirements in the UK.
The role of international organizations in shaping cyber law.
Legal frameworks for combating cybercrime in the UK.
Ai-powered chatbots and privacy regulations: a comparative analysis.
Online dispute resolution mechanisms: efficacy and challenges.
The impact of international treaties on cybersecurity regulations.
Data protection in remote learning environments: emerging legal issues.
Legal frameworks for protecting intellectual property in cyberspace.
Analyzing the intersection of Cyber Law and Securities Law in safeguarding digital financial assets.
Cybersecurity and human rights: balancing security and privacy.
Cyber insurance policies: coverage and legal implications.
The role of cyber law in promoting digital innovation and entrepreneurship.
Contact tracing apps and data privacy: lessons learned.
The UK's role in international cybersecurity agreements.
Cybersecurity education and awareness programs: legal perspectives.
The Internet of Things and consumer privacy: legal safeguards.
Data breach notification laws: a global perspective.
International cooperation in combating cyberterrorism: legal mechanisms.
Cybersecurity in the financial sector: regulatory responses.
A comparative review of cybersecurity regulations in different sectors.
Exploring the implications of Cyber Law on Immigration Law concerning data privacy and border security.
Cybersecurity enforcement and penalties in the UK.
The evolution of cyber law: a historical review.
Cyber law and environmental conservation in the digital age.
Cybersecurity and disaster response: legal preparedness.
Healthcare data sharing during a pandemic: legal and ethical concerns.
The UK's response to cybersecurity challenges in critical infrastructure.
Cybersecurity and the Internet of medical things: regulatory challenges.
Social media and cyber law: addressing hate speech and online harassment.
Cybersecurity and the role of non-state actors: a legal analysis.
The evolution of cyber law in response to technological advancements.
The UK's approach to data protection and cybersecurity regulation.
Cybersecurity challenges in the rapid transition to online education.
Legal and ethical implications of Internet surveillance.
The legal framework for cyber warfare and armed conflicts.
Digital currency regulations: navigating the legal landscape.
The dark web and cyber law enforcement: challenges and strategies.
Cybersecurity and national security: legal frameworks and concerns.
Cyber espionage laws: international cooperation and conflicts.
Legal implications of quantum encryption for data security.
A comprehensive review of cybersecurity legislation worldwide.
Legal aspects of quantum Internet for secure communication.
Cybersecurity and privacy regulations in UK healthcare.
Data localization laws and their impact on global businesses.
The use of blockchain in cyber law: opportunities and challenges.
Evaluating the legal implications of data breaches and cybersecurity in the context of Business Law.
Cybersecurity liability of Internet service providers.
Cybersecurity in the aviation industry: legal aspects.
Legal considerations in the use of cybersecurity threat intelligence.
Cyber law and the protection of children online: a comprehensive study.
Cybersecurity and telemedicine: regulatory responses post-covid.
Cybersecurity compliance in the healthcare industry: legal frameworks.
The role of cyber law in protecting critical infrastructure from cyberattacks.
Cybersecurity in elections: ensuring integrity and privacy.
Legal aspects of bug bounty programs in enhancing cybersecurity.
Cybersecurity and the legal responsibility of autonomous systems.
Cryptocurrency and money laundering: legal approaches.
A meta-analysis of cybersecurity policies and their efficacy.
Legal challenges in combating ransomware attacks.
UK national cybersecurity strategy: an evaluation.
Remote work security: legal implications and best practices.
Business continuity and cybersecurity: legal considerations in the new normal.
IoT security regulations: a comparative analysis.
Cybersecurity in the post-pandemic world: a critical review.
The role of cyber law in reducing cybercrime rates.
The role of courts in shaping cyber law: a jurisprudential review.
Deepfake technologies: legal and ethical ramifications.
COVID-19 and cybersecurity: Assessing the impact on national cyber strategies.
Ethical considerations in cybersecurity: a literature review.
In conclusion, whether you're pursuing an undergraduate, master's, or doctoral degree, Cyber Law offers a plethora of intriguing research avenues. From privacy concerns in the age of AI to the legal implications of cyber warfare, these topics present you with the opportunity to dive deep into the legal aspects of the digital realm. So, pick a topic that resonates with your interests and embark on your journey to make a lasting impact on the ever-evolving world of Cyber Law. Happy researching!