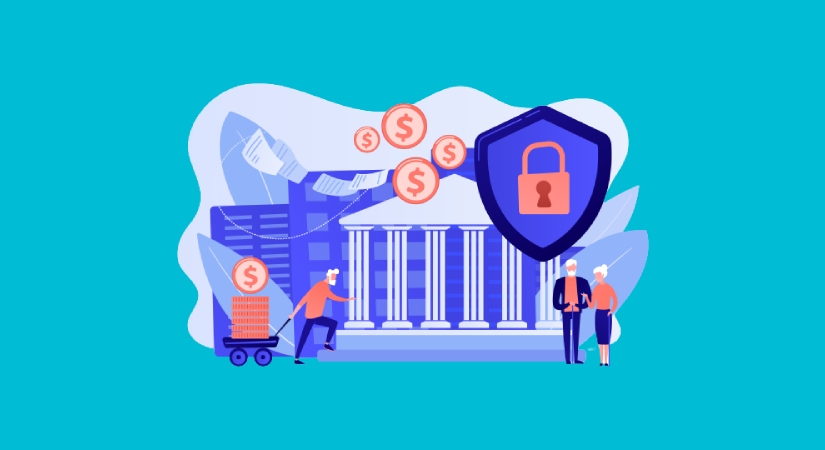 Selecting compelling and relevant topics is paramount for students embarking on academic research. When delving into Banking Law, the array of potential research topics can be intriguing and overwhelming. Whether you are an undergraduate, master's, or doctoral candidate, finding suitable research topics in Banking Law can set the foundation for a remarkable thesis or dissertation.
Banking Law, often referred to as "Financial Law" or "Banking and Finance Law, " "Financial Institutions Law," encompasses the legal frameworks and regulations governing financial institutions, banking activities, and transactions. This field addresses matters ranging from banking licenses and restrictions to consumer protection and financial stability.
This article aims to guide and inspire students in their quest for the perfect research topic, providing insights and suggestions that cater to different academic levels.
A List Of Potential Research Topics In Banking Law:
Resilience and adaptability of banking regulations in response to the COVID-19 pandemic.
Fintech partnerships and regulatory compliance in banking.
A comparative study of banking regulations in developed and developing countries.
Regulation and control of shadow banking activities.
Examining the implications of Basel III on banking stability.
E-commerce and its legal implications in retail banking.
Analyzing the legal framework for cross-border bankruptcy cases.
Pandemic-induced changes in consumer protection and banking contracts.
Legal implications of AI and automation in banking operations.
Legal aspects of derivatives and risk management in banking.
A systematic review of legal issues in cross-border payment and settlement systems.
Analyzing the legal frameworks for agricultural credit and financing in Banking Law and Agricultural Law.
Analyzing the impact of Brexit on UK banking regulations and financial services.
Trends in financial consumer protection laws and banking customer rights: a global review.
Regulatory responses to banking crises: a comparative review of case studies.
Legal implications of banking on social media platforms.
Analyzing the legal challenges of peer-to-peer lending platforms.
Exploring the impact of Brexit on banking regulations in Europe.
In banking law, sustainability and environmental, social, and governance (ESG) factors.
A critical review of anti-money laundering (AML) regulations and their effectiveness in banking.
Corporate social responsibility (CSR) in banking law.
Legal implications of remote customer onboarding and KYC during and after COVID-19.
Sustainability and ESG considerations in banking law: a review of current approaches.
Legal implications of open banking implementation in the UK.
Legal challenges of implementing sustainable finance initiatives in UK banking.
Legal challenges in dealing with non-performing loans in banks.
Legal implications of cross-border payment systems.
Regulating high-frequency trading in financial markets.
Exploring the role of ombudsman schemes in banking disputes.
Investigating the role of fintech in transforming banking services.
International trade finance and legal risk management.
The role of the Prudential Regulation Authority (PRA) in maintaining banking stability in the UK.
Analyzing the legal framework for bank mergers and acquisitions.
Taxation and transfer pricing issues in international banking.
Legal aspects of default and recovery strategies for COVID-19-affected loans.
Investor protection and securities regulation in banking.
The legal framework for whistleblower protection in banking.
Legal aspects of customer data protection in banking.
Regulatory approaches to controlling systemic risk in banking.
Examining force majeure clauses and loan defaults amidst the pandemic.
Banking ethics and responsible lending practices.
Data privacy and cybersecurity concerns in remote banking work environments.
Assessing the effectiveness of central bank measures in stabilizing financial markets post-COVID-19.
A comprehensive review of Basel Accords and their evolution in banking regulation.
Impact of the COVID-19 pandemic on UK banking regulations and supervision.
Legal issues surrounding central bank digital currencies (CBDCs).
The role of credit rating agencies in banking regulation.
Analyzing the impact of digital banking on traditional banking models.
The Financial Services Compensation Scheme (FSCS) and consumer protection in the UK.
The legal framework for anti-money laundering (AML) compliance.
Intellectual property issues in banking innovation.
The evolution of crisis management plans in banking law after COVID-19.
Reviewing the legal landscape of Islamic banking practices worldwide.
Exploring the regulatory compliance of banking institutions within Administrative Law and Banking.
Regulatory responses to cybersecurity threats in the UK banking sector.
Evaluating the UK's approach to cryptocurrency regulation in banking.
Sovereign debt restructuring and its impact on banking institutions.
Bankruptcy and insolvency laws in the banking sector.
Regulation of systemically important financial institutions (SIFIs).
Jurisdictional competition and regulatory arbitrage in global banking.
Regulation of credit default swaps (CDS) and credit derivatives.
The legal framework for digital identity verification in banking.
The legal challenges of implementing open banking and data sharing.
Financial inclusion and legal barriers in the banking industry.
Legal challenges of e-banking and mobile banking services.
Cross-border insolvency of banking institutions.
Insider trading and market abuse in the banking industry.
Cybersecurity regulations for banks: addressing emerging threats.
Consumer protection in the digital banking era: legal concerns and solutions.
Exploring the legal dimensions of cryptocurrency adoption in banking.
The legal framework for cross-border banking operations.
Regulatory challenges in implementing pandemic-related loan moratoriums.
The legal framework for bank resolution and recovery in the UK.
Reviewing the challenges and opportunities of fintech integration in banking.
Regulating high-value payments and settlement systems.
Sovereign wealth funds and their role in international banking.
The role of credit unions in modern banking law.
Corporate governance in banking: legal and ethical considerations.
The role of central banks in ensuring financial stability.
Data privacy and protection in cross-border banking transactions.
Navigating the diverse landscape of Banking Law research topics can be stimulating yet challenging. Irrespective of your academic level, the banking law world offers many engaging research avenues. From exploring the impact of digital banking on consumer rights to delving into the legal aspects of international banking transactions, each topic presents an opportunity to contribute to the field's understanding and evolution. As you embark on your research journey, remember that the most captivating topics often align with your passions and curiosities, driving your scholarly pursuits to new heights.