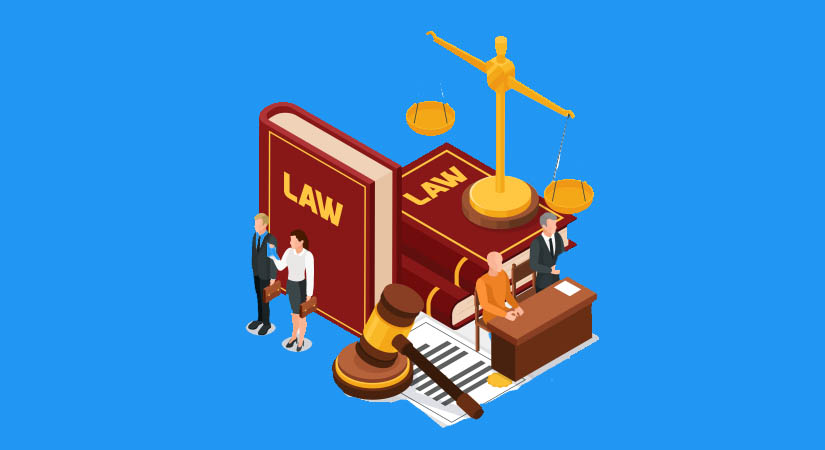 If you are a student seeking compelling research topics in corporate law, you have come to the right place. As you embark on your journey to delve into the depths of corporate law, this blog post aims to be your guiding light.
Welcome to the world of LL.M. corporate law, where the intricate web of legalities governing businesses and corporations is explored precisely. Whether you're an undergraduate, master's, or doctoral student, this comprehensive list of research topics will serve as a valuable resource, offering you a diverse array of avenues to explore and contribute to the evolving landscape of corporate law. From regulatory challenges to ethical considerations, these topics are designed to inspire your thesis or dissertation endeavours, enabling you to make a meaningful impact in corporate legal studies.
A List Of Potential Research Topics In Corporate Law:
The legal contours of crowdfunding as an alternative source of corporate financing.
Corporate economic crimes – legal frameworks and strategies for detection and prevention.
Evaluating legal aspects of corporate restructuring and its impact on stakeholders.
Legal considerations in the integration of cryptocurrencies in corporate operations.
The role of corporate law in regulating emerging technologies like AI and IoT.
Legal challenges in the use of AI-powered analytics for corporate decision-making.
Navigating legal complexities in cross-border corporate transactions.
Safeguarding intellectual property assets in corporate ventures – legal considerations.
Legal implications of corporate governance in family-owned businesses.
Shareholders' rights and protections – a comparative study of legal approaches.
Navigating market dominance – assessing the efficacy of antitrust laws in preventing monopolistic practices.
Regulatory challenges in cross-border mergers and acquisitions: a case study approach.
Legal aspects of corporate governance in non-profit and charitable entities.
Unpacking the legal framework for corporate social responsibility: balancing profit and social impact.
The legal implications of blockchain technology for supply chain management in corporations.
Exploring the legal complexities of virtual shareholder meetings.
The role of corporate law in promoting diversity and inclusion in the workplace.
Legal mechanisms for addressing corporate bankruptcy and insolvency.
Corporate legal strategies for managing reputational risks on digital platforms.
Intellectual property rights and business strategies – an exploration of legal intersections.
Analyzing the legal framework for insider trading in corporate entities.
Beyond regulations – exploring the role of ethical leadership in corporate governance practices.
The dynamics of shareholder activism and corporate governance practices.
Unveiling white-collar crimes – legal strategies for detecting and preventing corporate fraud.
Gender and diversity in corporate boardrooms – legal and business implications.
Legal considerations in the adoption of circular economy principles by corporations.
The legal intricacies of executive compensation and its alignment with corporate performance.
Navigating legal aspects of e-commerce transactions in corporate settings.
Analyzing the jurisdictional challenges and enforcement mechanisms in international commercial contracts.
Investigating the legal frameworks for corporate dispute resolution.
Tax avoidance vs. Tax evasion – legal and ethical considerations in corporate tax planning.
The role of corporate law in regulating financial technology (fintech) companies.
Legal frameworks for holding corporations accountable for climate-related actions.
The role of corporate law in promoting sustainable business practices.
Exploring the legal implications of corporate innovation labs and incubators.
Legal issues and ethical implications of ai-assisted contracting in corporations.
Green corporate practices – legal frameworks for integrating environmental sustainability in business operations.
Corporate legal strategies for managing cross-border intellectual property disputes.
The legal complexities of corporate real estate transactions and property management.
Investor-state dispute settlement mechanisms and their influence on corporate behaviour.
Corporate legal strategies for managing product liability and consumer protection.
The evolving landscape of financial regulations – implications for corporate governance and compliance.
Ensuring ethical and legal standards in corporate supply chain practices.
Legal challenges in enforcing ethical codes of conduct within corporations.
Legal strategies for protecting and managing corporate reputations in a digital age.
Corporate legal strategies for managing cybersecurity risks.
Investigating the legal implications of corporate debt restructuring and default.
Examining the role of independent directors in ensuring corporate accountability: a comparative study.
Enhancing financial transparency in corporations – legal mandates and challenges.
Legal aspects of digital copyright compliance in corporate content creation.
Legal mechanisms for resolving cross-border corporate disputes.
Corporate liability for human rights abuses: a comparative analysis of legal approaches.
Worker rights in corporate ventures – evaluating labour laws and their implementation.
Legal issues in the use of biometric data for corporate authentication and security.
Adapting corporate governance frameworks for technological disruption.
Analyzing the impact of hostile takeovers on shareholder value and corporate culture.
Corporate governance practices and their impact on shareholder rights: an empirical analysis.
Investigating the legal dimensions of corporate greenwashing and environmental claims.
Legal considerations in the use of blockchain technology for corporate governance.
Integrating ethics in business decision-making – legal frameworks and practical challenges.
Safeguarding stakeholder interests – an examination of legal mechanisms for corporate insolvency resolution.
Legal aspects of corporate crisis management and communication.
Corporate legal responses to global health crises and pandemic situations.
Legal implications and best practices for corporate engagement on social media.
Tailoring corporate governance models for technology-driven corporations.
Legal issues surrounding corporate data privacy and protection.
Legal validity and implications of digital contracts in corporate transactions.
Legal challenges in the implementation of diversity quotas on corporate boards.
The legal challenges of managing intellectual property in global value chains.
The legal dimensions of corporate social media usage and engagement.
The impact of digital innovation on corporate legal frameworks: a forward-looking analysis.
Legal safeguards for consumer rights in corporate practices.
The role of corporate law in regulating digital currencies and blockchain-based transactions.
Corporate legal responses to the challenges of climate change and sustainability.
Transparency and accountability – legal frameworks for corporate disclosure practices.
Analyzing the legal framework for corporate whistleblowing and protection of whistleblowers.
Examining legal mechanisms for protecting intellectual property within corporations.
Investigating the legal implications of artificial intelligence adoption in corporate decision-making.
Blockchain in corporate transactions: legal challenges and opportunities of implementing blockchain in corporate processes.
Legal considerations in corporate data governance and data-sharing agreements.
In summary, LL.M. corporate law offers a vast expanse for exploration across diverse legal dimensions. These research topics cater to all academic levels, enabling profound insights that can mould legal norms and business landscapes. As you delve into your dissertation, your analytical prowess holds the potential to reshape corporate law, making an indelible mark on the global commercial realm.