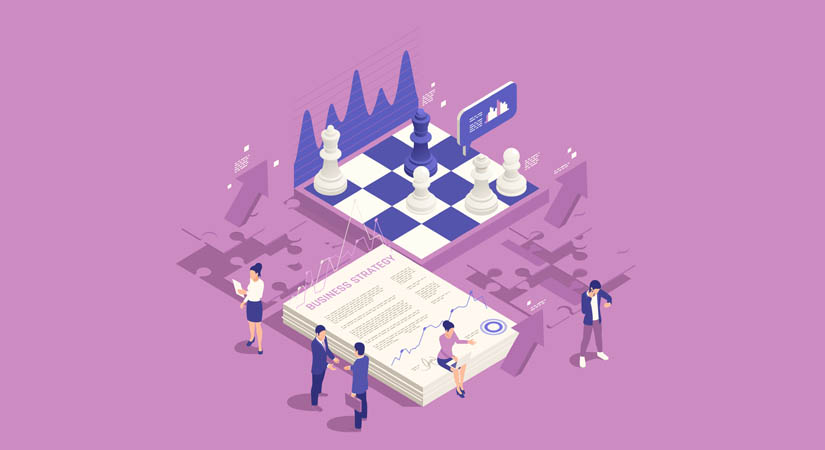 Greetings, ambitious scholars embarking on the intriguing realm of strategic management research! Look no further, for you've landed at the ideal destination. Our blog post proudly presents an extensive array of captivating research topics in strategic management tailored to students pursuing the challenge of thesis and dissertation writing, whether at the undergraduate, master's, or doctoral level.
Strategic management, a dynamic and pivotal discipline in the business world, beckons you to explore its depths and contribute to the evolving landscape of corporate strategies, innovation, and competitiveness. From dissecting the influence of digital disruption on organizational strategies to unravelling the intricacies of sustainable business models, each topic promises to spark your academic curiosity and propel your passion for unlocking the mysteries of effective management practices. This post is your compass as you embark on a journey that promises to shape your understanding, contribute to strategic management knowledge, and offer real-world insights. Venture into this intellectual odyssey, and let your research illuminate new pathways to organizational success and excellence. Welcome to a world of limitless possibilities!
A List Of Potential Research Topics In Strategic Management:
Brexit and strategic adaptation: analyzing UK businesses' responses to the changing trade landscape.
Exploring digital disruption and business model evolution.
Exploring disruptive business models and their impact on industry dynamics.
Evaluating the impact of corporate culture on strategic implementation.
Strategic decision-making in the era of uncertainty and volatility.
Leveraging big data analytics for strategic decision support.
The influence of strategic leadership on firm resilience and adaptation.
Strategic sustainability: integrating environmental and business goals.
Strategic flexibility: adapting business models to dynamic market changes.
UK banking sector's strategic response to fintech disruption and digital transformation.
Corporate social responsibility and its influence on strategic decision-making.
Navigating disruption: strategies for incumbent firms in emerging technologies.
Strategic risk management: balancing risk and reward in decision-making.
Business model disruption: challenges and opportunities for incumbent firms.
Analyzing the effects of strategic ambidexterity on organizational performance.
Post-COVID-19 business recovery and transformation strategies in the UK hospitality industry.
Exploring strategic innovation in a digital age: a systematic review of emerging trends and patterns.
The role of strategic entrepreneurship in creating competitive advantage.
Strategic resilience in UK retail: adapting to changing consumer behaviour and market trends.
Analyzing the effects of strategic alignment on organizational performance.
Shaping the future of work: strategic human resource management in the post-covid-19 workforce.
The role of government policies in shaping strategic decisions of UK start-ups.
The influence of strategic leadership on organizational performance: synthesizing empirical findings.
Strategic alliances and collaborations in the UK pharmaceutical industry: lessons and insights.
The influence of strategic foresight on long-term organizational success.
The effect of open innovation on strategic creativity and organizational growth.
Analyzing the role of leadership in driving organizational innovation.
The role of strategic networks in enhancing competitive advantage.
Sustainable business practices in the UK: strategies for balancing profit and purpose.
Corporate strategy in the age of sustainability: balancing profit and purpose.
Strategic agility in a dynamic post-covid-19 market: adapting to rapid changes and disruptions.
Sustainable supply chain management: strategies for environmental responsibility.
Strategic decision-making under uncertainty syntheses models, approaches, and insights.
Remote work revolution: examining the impact of remote work on organizational strategies and productivity.
Exploring strategic management practices in non-profit organizations.
Innovating for market success: strategies for new product development.
The role of dynamic pricing strategies in enhancing profitability.
Strategic innovation in established industries: challenges and success factors.
Strategic leadership in cross-cultural business environments.
The role of strategic control systems in enhancing firm competitiveness: a meta-synthesis of research.
The role of strategic innovation in post-pandemic organizational renewal and transformation.
Strategic change management: strategies for successful organizational transformation.
Strategic brand management in the era of social media and digital marketing.
Strategic innovation and entrepreneurial ecosystems: a comparative study.
Strategic human resource management: analyzing the link between HR practices and business performance.
Organizational resilience and strategic adaptation: a systematic literature review of strategies and outcomes.
The influence of stakeholder engagement on sustainable business strategies.
The impact of environmental uncertainty on strategic planning processes.
Dynamic capabilities and competitive advantage in a rapidly changing landscape.
The role of strategic agility in navigating disruptive technologies.
Analyzing the role of dynamic capabilities in sustaining competitive advantage: a critical literature review.
Strategic diversification: examining its impact on firm growth and value.
The role of strategic HRM in fostering employee commitment and performance.
Investigating the impact of mergers and acquisitions on organizational performance.
The role of strategic conflict management in organizational performance.
Exploring digital disruption: a case study of traditional industries in the UK.
Navigating uncertainty: the role of scenario planning in strategic decision-making post-COVID-19.
The impact of corporate governance on strategic decision-making in UK companies.
Strategic fit analysis: aligning business strategies with environmental trends.
Sustainable strategies for business recovery and growth in a post-covid-19 world.
Strategic digital transformation: exploring the acceleration of digital initiatives in the post-pandemic landscape.
Rethinking global supply chains: strategies for enhancing resilience and reducing vulnerabilities post-covid-19.
A comprehensive review of strategic management theories: unveiling evolving perspectives and paradigms.
The resilience paradigm: analyzing strategies for building organizational resilience in the post-pandemic era.
Strategic innovation in UK healthcare: navigating change and improving patient outcomes.
Crisis management and adaptive strategies: lessons learned from the COVID-19 pandemic.
Sustainability and strategic management: a comprehensive review of environmental and social initiatives.
The impact of digital transformation on strategic planning processes.
Strategic customer relationship management in the digital age.
Strategic resilience: building adaptive capacity in turbulent environments.
Exploring global market entry strategies: a comparative analysis of multinationals.
Analyzing the role of strategic communication in organizational performance.
Analyzing the relationship between strategic leadership and firm performance.
Strategic alignment and organizational performance: a meta-analysis of empirical studies.
The impact of competitive intelligence on strategic decision-making.
The impact of business model innovation on competitive advantage.
Analyzing the effects of strategic control systems on organizational performance.
Examining strategic alliances as vehicles for global market expansion.
The role of entrepreneurial orientation in corporate strategy formulation.
Strategic decision-making in family-owned businesses.
This diverse compilation of strategic management research topics offers a compelling array of opportunities for students at various academic levels embarking on the dissertation writing journey. Whether pursuing an undergraduate, master's, or doctoral degree, strategic management beckons with many captivating subjects to explore. From dissecting the intricacies of digital transformation's impact on organizational strategies to uncovering the role of leadership in fostering innovation, each topic promises to ignite your academic curiosity and drive your passion for unravelling the complexities of modern business landscapes. Happy researching, and may your knowledge pursuit be rewarding and transformative!