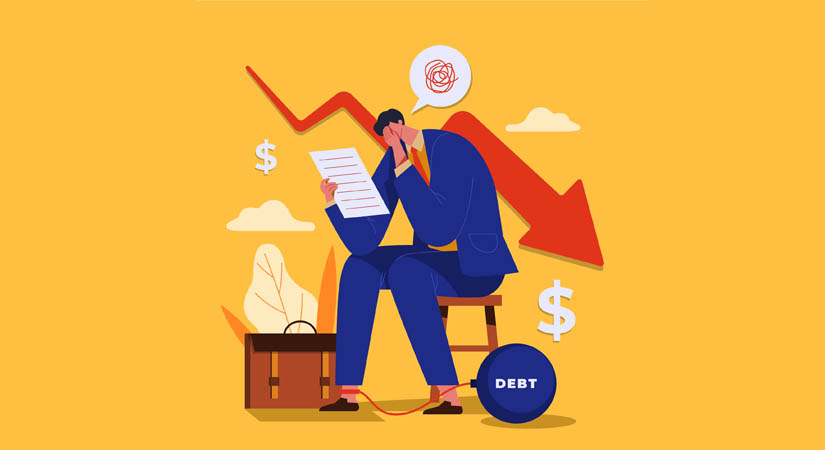 Greetings, aspiring researchers! If you're searching for captivating research topics in crisis management, you've arrived at the perfect destination. Our curated collection of comprehensive topics awaits, tailored to fuel your academic pursuits at the undergraduate, master's, or even doctoral levels.
Crisis management has never been more crucial in a world of ever-changing dynamics and uncertainties. From dissecting strategies that shield companies from turmoil to unravelling the intricate threads of organizational resilience, each topic offers an entryway into a realm where preparation meets opportunity. Embark on this scholarly journey armed with the insights to understand crisis scenarios and lead businesses towards recovery and growth. Your path to academic excellence begins here – explore, ideate, and pave the way for a future where crisis management is an art mastered. Happy exploring!
A List Of Potential Research Topics In Crisis Management:
UK financial institutions and crisis resilience: a comparative analysis of pre and post-covid-19 strategies.
Cultural adaptation in crisis communication: effective strategies in cross-border operations.
Crisis communication and stakeholder engagement: a study of effective dialogues.
Brexit fallout and business resilience: navigating uncertainties in the UK's economic landscape.
Social impact of business crises: assessing community resilience and recovery.
E-commerce and crisis management: addressing cybersecurity risks and data breaches in the digital era.
Legal and regulatory challenges in crisis management: navigating complex compliance landscapes.
Crisis management in the aviation industry: a study of recovery measures and best practices.
Supply chain disruptions and operational resilience: exploring strategies for continuous flow.
Cultural dimensions of crisis perception and response: a comparative analysis.
Employee well-being during crises: the impact of supportive HR practices on organizational resilience.
Evaluating crisis communication strategies in public and private sectors: a comparative study.
The role of leadership authenticity in building organizational resilience during crises.
Crisis management in the pharmaceutical industry: balancing medical, ethical, and business imperatives.
Crisis management in the retail sector: adapting to evolving consumer behaviour and trends.
Cultural sensitivity in global crisis management: navigating diversity and communication.
Supply chain resilience in the face of disruptions: enhancing preparedness post-covid-19.
Corporate governance and crisis management: exploring UK companies' board responses to turmoil.
Media's influence on crisis perception and response: a comparative analysis.
Ethical dilemmas in crisis management: balancing stakeholder interests and moral imperatives.
Resilience through diversity: inclusion strategies in crisis management and business recovery.
A comprehensive review of crisis management models: analyzing approaches, effectiveness, and evolving paradigms.
Humanitarian crises and corporate social responsibility: examining business contributions and impact.
Crisis management in tourism destinations: sustaining industry resilience amid adversities.
Employee engagement and crisis management: strategies for maintaining morale and productivity.
A systematic review of leadership styles in crises: impact on organizational resilience and recovery.
Crisis management and brand equity: examining the relationship between reputational damage and value.
Crisis management in the energy sector: balancing environmental, economic, and operational risks.
Environmental crises and corporate sustainability: balancing profitability and planetary health.
Remote crisis management: navigating communication challenges and employee engagement in a virtual environment.
Crisis management and organizational learning: a meta-analysis of post-crisis adaptation strategies.
Crisis management in the tech industry: addressing data breaches, privacy concerns, and disruptions.
Digital transformation and business continuity in UK SMEs: navigating disruptions and future-proofing.
Evaluating crisis leadership competencies: a framework for effective decision-making.
Sustaining employee well-being and mental health during crises: role of leadership and supportive policies.
A critical review of crisis management in different sectors: comparing healthcare, finance, and tourism.
Resilience in the face of disruption: strategies for building organizational crisis preparedness.
Environmental crises and sustainability resilience in UK manufacturing: balancing profit and planet.
Crisis management in the healthcare industry: lessons from the COVID-19 pandemic.
Cross-border crisis management: challenges and strategies for multinational corporations.
Adapting crisis communication in cross-cultural business environments: insights from global organizations.
Online reputation management during crises: strategies for controlling the digital narrative.
Crisis-driven innovations: how organizations pivot and adapt to succeed amid the turmoil.
Evaluating crisis management plans: a comparative analysis of their effectiveness in real-world scenarios.
The role of digital transformation in enhancing crisis resilience and business recovery.
Financial crisis management: strategies for navigating economic turbulence and ensuring stability.
Crisis-induced organizational change: examining transformational effects post-crisis.
Crisis management in the automotive sector: recovering from recalls and safety issues.
Resilience through innovation: exploring crisis-driven product and service evolution.
The role of public-private partnerships in disaster response and recovery.
Crisis communication in the digital age: analyzing social media's role in managing reputational risks.
The psychology of decision-making under crisis: a study of cognitive biases and managerial responses.
Crisis management in the hospitality industry: lessons from natural disasters and global events.
Business continuity planning: from preparedness to recovery in times of crisis.
Crisis management and corporate governance: the board's role in ensuring resilience.
Crisis management in global sports organizations: strategies for preserving brand integrity.
The role of leadership styles in navigating business crises: a comparative study.
Crisis management and technological advancements: harnessing AI, big data, and predictive analytics.
A comprehensive analysis of crisis management case studies: insights from notable business crises.
Crisis management in the financial services industry: lessons from market shocks and meltdowns.
Global business travel and crisis management: navigating travel restrictions and health concerns.
Impact of social responsibility and sustainability initiatives on crisis resilience.
Resilience and recovery: exploring business continuity planning during health crises.
Reviewing the effectiveness of crisis management training programs: gaps, challenges, and future directions.
Psychological resilience and coping mechanisms of employees during organizational crises.
Crisis communication strategies of UK airlines: responding to adversities and rebuilding trust.
Cross-cultural crisis management: a literature review on cultural influences and responses.
Cybersecurity threats and business continuity: mitigating risks in an increasingly digital landscape.
The role of social media in crisis management: a review of platforms, engagement, and impact.
Public perception and reputation recovery in crisis management: case studies of notable crises.
Reputational recovery strategies: restoring trust and confidence after a business crisis.
Crisis preparedness in nonprofit organizations: addressing vulnerabilities and enhancing impact.
Crisis management in higher education institutions: protecting reputations and stakeholder trust.
Literature synthesis on crisis communication strategies: trends, best practices, and lessons learned.
The role of government policies in shaping business responses to crises.
Crisis management in e-commerce: strategies for addressing cyber threats, data breaches, and disruptions.
Crisis resilience and innovation: how adversity sparks creativity and novel business solutions.
Beyond recovery: transformative leadership in post-crisis organizational renewal.
Crisis communication in the age of misinformation: strategies for building trust and transparency.
Managing supply chain disruptions: strategies for enhancing resilience and reducing risks.
Reviewing the role of technology in crisis management: examining digital tools and innovations.
In the realm of business, mastering crisis management is vital. With our diverse list of crisis management research topics in business for various degree levels, you're primed to delve into this crucial field. Whether pursuing an undergraduate, master's, or doctoral degree, these topics guide your exploration of crisis strategies, from analysis to real-world cases. Your research can shape business resilience in a dynamic global landscape. Start your impactful journey now!