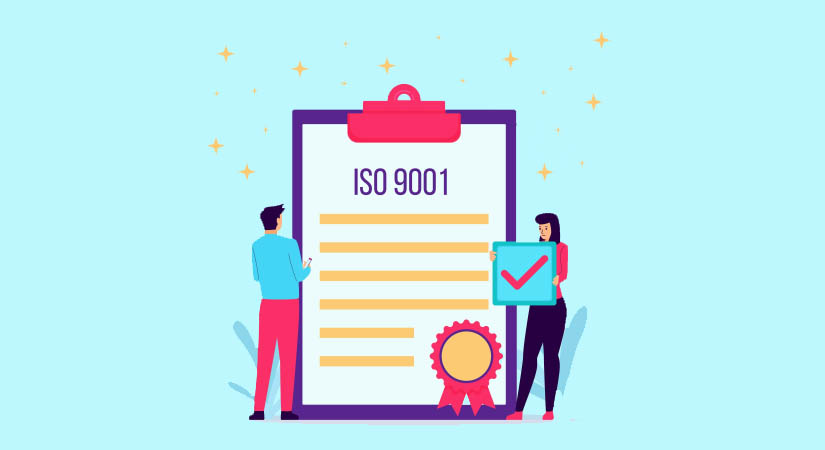 If you're a student pursuing thought-provoking research topics in quality management to fuel your thesis or dissertation, look no further. This post is your compass, guiding you through a comprehensive array of captivating subjects meticulously crafted for undergraduate, master's, and doctoral levels.
Quality management isn't just a theory; it's a dynamic discipline at the core of organizational excellence across industries. From optimizing processes for maximum efficiency to ensuring products and services meet the highest standards, each topic is a stepping stone to unravelling the intricacies of quality management. As you embark on this scholarly adventure, prepare to elevate your understanding and make a lasting impact on the world of quality-driven practices. Let's dive in and explore the multitude of research avenues that await your eager pursuit.
A List Of Potential Research Topics In Quality Management:
Root cause analysis and corrective action (RCCA) in quality management.
Sustainable quality management in textile and apparel industry: environmental and ethical considerations.
Lean principles in logistics and supply chain management: streamlining operations.
Sustainable supply chain quality management practices: balancing economic growth and environmental responsibility.
Lean principles in public transportation: enhancing efficiency and user experience.
Quality management in virtual teams: challenges and collaboration strategies.
Quality management in construction projects: balancing cost, time, and performance.
Quality management in aerospace and defence: meeting stringent regulations.
Total quality management (TQM) implementation in healthcare: challenges and outcomes.
Service quality assessment in UK hospitality: guest experience and industry competitiveness.
Digital transformation in quality management: automation and data analytics.
Quality management in disaster relief operations: ensuring effective aid delivery.
Quality management in UK higher education: improving teaching and learning.
Quality management in energy efficiency projects: ensuring performance and savings.
Quality management in UK construction projects: ensuring quality in building and infrastructure.
Quality management in agriculture: ensuring crop and livestock quality.
Quality management in telemedicine: ensuring effective remote healthcare.
Lean principles in retail inventory management: reducing waste and costs.
Quality control tools and techniques: a comparative analysis of effectiveness in different industries.
Risk-based quality management: a comparative study of approaches and benefits.
Quality management in non-profit organizations: balancing social impact and efficiency.
Quality management in the automotive industry: adapting to technological advancements.
Design of experiments (DoE) for quality improvement: applications and benefits.
Quality culture in organizations: fostering a mindset of continuous improvement.
Quality management in UK healthcare: assessing patient safety and care standards.
ISO 9001:2015 implementation and certification: challenges and benefits.
Performance metrics and key performance indicators (KPIs) in quality management.
ISO 9001 certification: a systematic review of the impact on organizational performance.
Customer-centric quality management: strategies for enhancing satisfaction and loyalty.
Integrating Six Sigma principles for process optimization in manufacturing.
Cultural dimensions of quality management: cross-cultural perspectives.
Quality management in public sector services: ensuring transparency and accountability.
Service quality assessment and improvement: methods and case studies.
Remote quality management: ensuring product and service excellence in a post-covid era.
Process capability analysis: tools and techniques for quality improvement.
Crisis management and quality assurance: strategies for preparedness and response.
Risk management in quality assurance: a meta-synthesis of approaches and mitigation strategies.
Lean principles in UK retail: enhancing customer experience and operational efficiency.
Benchmarking best practices in quality management: cross-industry analysis.
Quality management in the hospitality industry: ensuring consistency and guest experience.
Lean principles in service industries: achieving efficiency and customer satisfaction.
Supplier quality management: strategies for ensuring high-quality inputs.
Virtual quality audits: adapting inspection practices in the new normal.
Sustainable packaging and quality management: eco-friendly solutions.
Quality management in cultural heritage preservation: ensuring longevity.
Supply chain quality management in global manufacturing: challenges and strategies.
Lean healthcare operations: streamlining patient care delivery and workflow.
Human factors in quality assurance: enhancing employee engagement for better performance.
Quality management practices in small and medium enterprises (SMEs): a synthesis of challenges and best practices.
Quality management in small and medium enterprises (SMEs): adaptation and implementation.
Green quality management: sustainability and environmental considerations.
Lean Six Sigma applications in UK financial services: process improvement and performance.
Voice of the customer (VOC) analysis: insights for quality improvement.
Employee well-being and quality management: navigating workforce challenges post-covid.
Statistical process control (SPC) applications in manufacturing: real-time monitoring and control.
Lean principles in government services: eliminating waste and enhancing efficiency.
Quality management in retail: ensuring consistency and customer satisfaction.
Quality management in financial institutions: ensuring transaction accuracy.
Quality control in software development: strategies for bug-free products.
Ethical considerations in quality management: balancing stakeholder interests.
Digital transformation in quality control: leveraging technology for remote monitoring and assurance.
Quality management in hybrid work environments: adapting remote and on-site collaboration processes.
Lean principles in educational institutions: improving administrative processes.
Sustainable supply chain quality management in UK food industry: environmental considerations.
Quality design: integrating quality considerations in product development.
Quality management in healthcare: a critical review of patient safety initiatives and outcomes.
Quality management in food processing: ensuring safety and compliance.
Six Sigma applications in financial services: enhancing operational excellence.
Quality management in pharmaceutical manufacturing: ensuring compliance and patient safety.
Quality management in information technology (IT) projects: ensuring software quality.
Quality management in UK automotive industry: meeting technological advancements and market demands.
Quality management in telecommunications: ensuring reliable services.
Quality control in UK pharmaceutical manufacturing: regulatory compliance and product integrity.
Quality management in project-based organizations: ensuring deliverable excellence.
Quality management in renewable energy projects: ensuring sustainable performance.
Sustainable quality management practices: balancing economic recovery and environmental stewardship.
Sustainability in quality management: an integrative literature review of environmental and social aspects.
E-commerce quality management: ensuring customer trust and product integrity in a post-covid world.
Resilience in supply chain quality management: lessons from disruptions in a post-pandemic world.
This extensive compilation of quality management research topics makes crafting impactful theses and dissertations a well-illuminated journey. Whether you're embarking on your undergraduate exploration, mastering the art at the graduate level, or delving into the depths of doctoral research, quality management beckons with its multidimensional facets. From analyzing the intricate threads of Total Quality Management to unravelling the digital transformation's impact, each topic serves as a portal to untold insights. Happy researching, and may your exploration culminate in a symphony of innovation and transformative ideas.