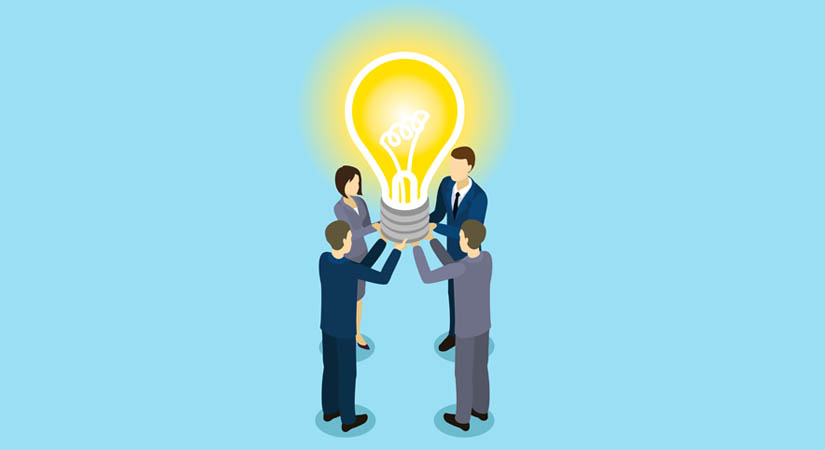 If you're on the hunt for exciting research topics in innovation management, you've landed in the right spot. We've got an array of comprehensive issues ready for you, whether you're working on your bachelor's, master's, or doctoral degree. These research topics will be your guiding stars as you navigate the world of innovation management. From fresh ideas to established practices, your thesis or dissertation could shape the future of industries. So, let's dive into this journey together, uncovering the secrets of innovation management and making your mark as a true innovator in academia and business. Ready to begin? Let's go!
A List Of Potential Research Topics In Innovation Management:
Innovation in the financial services sector: fintech disruption and future trends.
Design thinking and innovation: applying human-centered approaches for breakthroughs.
Supply chain resilience and innovation: managing disruptions and building adaptive networks.
Innovation and disruption in the retail industry: e-commerce, omnichannel, and consumer behavior.
Exploring the relationship between innovation and corporate culture: a longitudinal study.
Innovative strategies for ensuring business continuity and growth in a post-covid world.
Innovation in supply chain risk management: building resilience in global networks.
The role of leadership in nurturing a culture of innovation and risk-taking.
Innovation in human resource management: attracting, developing, and retaining talent.
Sustainability-driven innovations: a meta-analysis of environmental and social initiatives in business.
Innovation in the tourism and hospitality industry: technology, experience, and market adaptation.
Resilience and business model innovation: examining strategies for adapting to market shocks.
Impact of cultural diversity on innovation teams in UK multinational corporations: a case study approach.
Exploring the role of design leadership in driving innovation and product differentiation.
The role of start-up collaborations with corporations: co-innovation and mutual benefits.
Innovation in e-government: digital transformation for citizen-centric services.
Corporate social responsibility (CSR) and innovation: balancing profit with social impact.
Innovation in non-profit organizations: balancing mission with innovative initiatives.
The role of innovation in economic recovery and market expansion after the pandemic.
Innovation in the healthcare industry: telemedicine, health-tech, and patient-centric solutions.
Sustainability-driven innovation: integrating environmental and social considerations.
Fostering a culture of creativity: employee empowerment, incentives, and idea generation.
Innovations in online retail: personalization, augmented reality, and customer engagement.
Innovation in traditional industries: revitalizing manufacturing, agriculture, and retail.
Innovation and disruption in traditional media: adapting to changing consumer preferences.
Digital transformation and innovation management: a review of emerging technologies and applications.
E-commerce and consumer behavior shift innovations in online retail and experience.
Remote work and virtual collaboration: fostering creativity and innovation.
Innovation and ethical considerations: balancing progress with responsibility.
Innovation in agribusiness: precision agriculture, sustainable farming, and food security.
Digital transformation acceleration and its impacts on innovation strategies.
Innovation and cultural diversity: leveraging multicultural perspectives for breakthroughs.
Government policies and innovation support: a case study of UK's R&D tax incentives program.
The role of incubators and accelerators in nurturing start-up innovation and growth.
Technological innovation and business performance: a longitudinal analysis of industry trends.
Innovation ecosystems in the UK: a comparative analysis of London and Manchester as innovation hubs.
Innovation in the age of digital transformation: harnessing AI, IoT, and big data analytics.
Innovation in the gig economy: freelancers, remote work, and entrepreneurial ventures.
Sustainable innovation in the UK fashion industry: analyzing green initiatives and consumer responses.
Crowdsourcing and open innovation platforms: leveraging collective intelligence for ideas.
The role of leadership in nurturing a culture of innovation: a comprehensive literature review.
Healthcare innovation post-COVID-19: telemedicine, biotechnology, and patient-centric solutions.
Innovation in service industries: opportunities and challenges for improving customer experience.
Innovation and social impact: addressing global challenges through entrepreneurship.
The role of universities in driving regional innovation clusters and economic growth.
The role of government policies in fostering innovation ecosystems: global perspectives.
Innovation and customer co-creation: strategies for engaging customers in product development.
Collaborative innovation in virtual teams: communication, creativity, and knowledge sharing.
Innovation and knowledge transfer in multinational corporations: best practices and challenges.
Managing innovation resistance: strategies for overcoming employee and stakeholder opposition.
Sustainable innovation in the post-pandemic era: environmental and social considerations.
Innovative approaches to sustainable packaging and green product development.
Strategic alliances for innovation: collaborative partnerships for market expansion.
Cultural intelligence and innovation: an integrative review of cross-cultural research findings.
Impact of innovation on employee engagement, job satisfaction, and organizational performance.
Blockchain technology and innovation management: opportunities and implementation challenges.
The evolution of open innovation models: a comprehensive literature review and future directions.
Sustainable innovation in fast fashion: strategies for reducing environmental footprint.
Impact of digital disruption on traditional business models: strategies for innovation.
Strategic alliances and collaborative innovations: a synthesis of best practices and performance outcomes.
Exploring the challenges of managing innovation in global supply chains.
Technology clusters and regional innovation: a case study of Cambridge's silicon fen.
Digital transformation of traditional UK industries: the role of innovation in legacy sectors.
Organizational learning and innovation: strategies for creating a continuous learning culture.
Start-up ecosystems and innovation hubs: case studies of their role in nurturing innovation.
Open innovation practices in multinational corporations: case studies and success factors.
Innovation metrics and key performance indicators: evaluating the effectiveness of measurement.
Entrepreneurial innovation and start-up success: a comparative study of factors.
Start-up ecosystem resilience in the UK: a case study of adaptation strategies during the pandemic.
Crisis-driven innovation: strategies for navigating disruption and uncertainty.
Cultural intelligence and cross-cultural innovation: insights from multinational corporations.
The role of intellectual property protection in fostering innovation and creativity.
Innovation and business model transformation: disruptive technologies and market adaptation.
Impact of technological disruption on innovation strategies: a systematic review of case studies.
Data-driven innovation: utilizing analytics and machine learning for decision-making.
Innovation in supply chain sustainability: circular economy, green logistics, and social impact.
User-centric innovation: a review of design thinking approaches and their impact on product development.
Navigating ethical dilemmas in innovation: balancing progress with societal values.
Circular economy and innovation: redesigning products and processes for sustainability.
Impact of leadership diversity on innovation and decision-making processes.
Innovation in energy transition: renewable technologies, sustainability, and market adoption.
Managing innovation in emerging economies: a comparative analysis of strategies.
In conclusion, our curated list of innovation management research topics presents a launching pad for your academic exploration. From the realms of undergraduate studies to the pinnacles of doctoral research, these diverse topics beckon you to unearth new insights, bridge existing gaps, and contribute to the ever-evolving innovation landscape. Whether you're delving into the impact of digitalization, unravelling leadership's role in nurturing innovation or scrutinizing sustainability-driven practices, your dissertation journey promises to enrich the field. Embrace the challenges, seize the opportunities, and embark on this transformative expedition into innovation management.