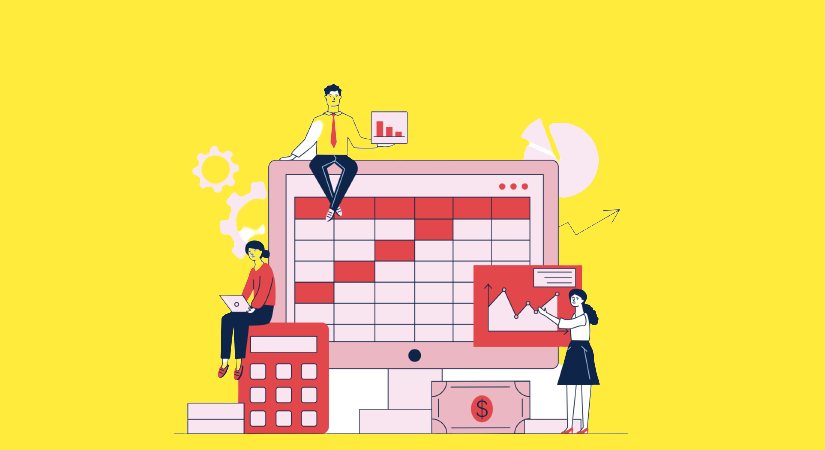 If you are a student seeking compelling research topics in Managerial Accounting or Management accounting, you have come to the right place with our comprehensive list of issues. One significant milestone on this academic path is the culmination of your studies through a thesis or dissertation. As a student delving into the world of Managerial Accounting, you're not just entering a field of numbers and spreadsheets; you're stepping into a realm of decision-making, strategic planning, and financial analysis that drives the core of every business.
This blog post is your compass, designed to guide you through the terrain of potential research topics within Managerial Accounting. Whether you're drawn to dissecting cost behaviour, performance measurement, budgeting, or any other captivating area, we're here to help you uncover fascinating and relevant avenues to craft a thesis that fulfils academic requirements and contributes meaningfully to the dynamic landscape of modern business practices."
A List Of Potential Research Topics In Managerial Accounting:
Performance measurement in the public sector: lessons from government agencies.
Performance metrics in the service industry: challenges and innovations.
Analyze how organizations build financial resilience through managerial accounting practices following the financial strains caused by the pandemic.
Challenges of implementing activity-based costing in service organizations.
Dynamic pricing strategies and revenue management.
Explore the role of scenario planning and risk management techniques in helping organizations navigate uncertainty and make informed decisions in a post-pandemic environment.
Examine how UK SMEs adapt their cost management and financial strategies to enhance resilience during the pandemic's economic challenges.
Application of neural networks in cost prediction.
Pricing decision models: cost-plus vs. Value-based pricing.
Resilience in cost management strategies post-COVID: Investigate how organizations have adapted their cost management strategies to enhance stability in the face of disruptions caused by the pandemic.
Adoption of artificial intelligence in cost estimation and analysis.
The influence of cultural factors on managerial accounting practices.
Impact of blockchain technology on managerial accounting processes.
Review and compare the cost management practices of healthcare systems in different countries, shedding light on the strengths and weaknesses of various approaches in optimizing resource allocation.
Examine integrating environmental, social, and governance (ESG) metrics in managerial accounting practices as organizations prioritize sustainability in their recovery strategies.
Variance analysis and performance evaluation.
Brexit's impact on managerial accounting in UK businesses: investigate how changes in trade agreements and regulations post-Brexit have influenced cost management, supply chain decisions, and financial reporting practices in UK organizations.
Study how organizations adapt their budgeting and forecasting models to account for the uncertainty introduced by the pandemic and the lessons learned from it.
Cost behaviour analysis in the age of Industry 4.0.
Managerial accounting's contribution to quality management.
Lean accounting: streamlining operations and cost management.
Analyze how UK businesses integrate environmental sustainability considerations into their managerial accounting practices, including adopting carbon accounting and green cost management strategies.
Benchmarking and competitive analysis through managerial accounting.
Review the literature on how blockchain technology is applied in managerial accounting, exploring its potential benefits in auditing, fraud prevention, and supply chain management.
Explore how psychological factors and behavioural biases have influenced managerial decisions during and after the pandemic, impacting cost management and resource allocation.
Managerial accounting for startups: challenges and solutions.
Review the state of environmental management accounting practices, highlighting case studies of companies that have successfully integrated sustainability metrics into their managerial accounting frameworks.
Transfer pricing strategies in multinational corporations.
Predictive analytics in managerial accounting: enhancing forecasting accuracy.
Managerial accounting for small and medium-sized enterprises (SMEs).
Critically analyze existing literature on how performance measurement systems are adapted and applied in family-owned businesses, addressing these enterprises' unique dynamics and objectives.
Sustainability accounting: integrating environmental and social metrics in managerial decisions.
Investigate the unique challenges and opportunities in managing costs within healthcare organizations after the pandemic, considering the evolving patient needs and regulations.
Cost management in healthcare organizations.
Conduct a comprehensive review of behavioural biases that impact budgeting and performance evaluation, synthesizing existing research to provide insights into decision-making pitfalls and potential remedies.
The link between sustainability reporting and managerial accounting.
Managerial accounting practices in family-owned businesses.
Examine how the shift to remote work has influenced managerial accounting processes, including budgeting, performance measurement, and control systems.
Perform a systematic literature review to assess the impact of digitalization on various aspects of managerial accounting, including cost allocation, performance measurement, and decision support.
Synthesize the literature on costing methods utilized within the agri-food industry, evaluating the applicability and effectiveness of traditional and innovative approaches for cost analysis.
The role of managerial accounting in strategic decision-making.
Time-driven activity-based costing: implementation and benefits.
Study how UK technology startups use managerial accounting techniques to manage and measure the outcomes of their innovation and research and development investments.
Role of managerial accounting in strategic pricing for new market entry.
Beyond traditional budgeting: exploring zero-based budgeting in modern organizations.
Analyze the complexities of cost management and budgeting within the NHS, considering resource allocation challenges and sustainability of healthcare service.
Meta-analyze existing empirical studies to provide a comprehensive overview of how managerial accounting techniques contribute to effective risk identification, assessment, and mitigation.
Outsourcing decisions: a managerial accounting perspective.
Cost-volume-profit analysis in service industries.
Cost analysis in the digital entertainment industry.
Managerial accounting for project management: challenges and approaches.
Managerial accounting's role in identifying and preventing fraud.
Managerial accounting in the context of global economic uncertainty.
Risk management through cost analysis in construction projects.
Analyze the accelerated adoption of digital tools and technologies in managerial accounting due to the pandemic and its long-term implications.
Managerial accounting for non-financial managers: training and effectiveness.
The role of managerial accounting in corporate governance.
Case study of charities: explore UK charities' performance measurement frameworks to assess their effectiveness and impact, considering financial and non-financial metrics.
Gamification of performance metrics: implications and effectiveness.
Managerial accounting techniques for inventory management.
Budgetary slack: causes, consequences, and countermeasures.
Explore the digitalization efforts and their impact on managerial accounting practices in UK government agencies and public sector organizations.
Examine UK organizations' ethical challenges in managerial accounting decisions, considering the role of corporate governance frameworks and codes.
Performance measurement in non-profit organizations: a comparative study.
Behavioural aspects of budgeting and performance evaluation.
Implementing target costing in new product development.
Study how disruptions in global supply chains due to the pandemic have necessitated cost management approaches and strategy changes.
Behavioral economics and managerial decision-making.
E-commerce and its implications on managerial accounting.
Managerial accounting's role in merger and acquisition decisions.
Pricing strategies and profit maximization.
Managerial accounting's role in managing supply chain risks.
Economic value added (EVA) as a performance metric.
Balanced scorecard implementation and its effectiveness.
Ethics in managerial accounting: balancing financial objectives and moral values.
Managerial accounting's contribution to earnings management.
Cost management challenges in the food and beverage industry.
Conduct a cross-country review of managerial accounting practices within public sector organizations, analyzing the challenges, reforms, and innovations that have emerged in recent years.
Cost allocation methods in complex organizational structures.
Activity-based costing in the digital age: challenges and opportunities.
In conclusion, this diverse array of managerial accounting research topics spans various degree levels, offering an expansive landscape for prospective dissertation researchers. Whether pursuing undergraduate, master's, or doctoral degrees, these topics provide a rich tapestry of opportunities to delve into critical aspects of cost management, decision-making, and strategic planning. From examining the post-COVID implications to exploring the intersection of technology and sustainability, each topic opens doors to uncovering insights contributing to academic advancement and real-world business practices. As students embark on their educational journey, these topics are beacons guiding them toward impactful and enlightening research pursuits in Managerial Accounting.