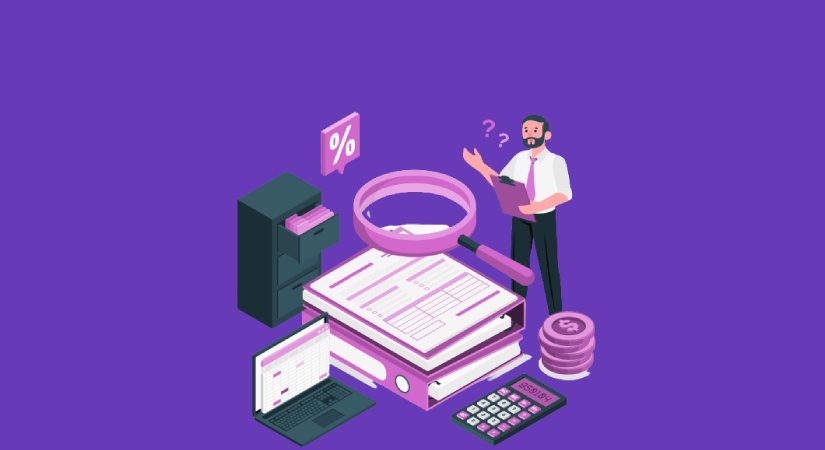 Embarking on the journey to compose a compelling thesis or dissertation at the undergraduate, master's, or doctoral level can be both exhilarating and challenging. When it comes to forensic accounting research topics, the world of finance collides with the realm of investigation, offering a captivating landscape for in-depth research and analysis.
As a student passionate about unravelling financial puzzles and with a penchant for meticulous examination, selecting the right research topic is a critical first step. This guide serves as your compass, navigating the vast terrain of forensic accounting to help you discover intriguing research avenues that contribute to the field and pave the way for your academic success. Join us as we delve into many engaging and thought-provoking forensic accounting research topics tailored for students seeking to make their mark in the captivating domain where finance and investigation intersect.
A List Of Potential Research Topics In Forensic Accounting:
Investigating forensic accounting's role in public procurement fraud.
Studying forensic techniques for uncovering procurement fraud.
A comprehensive review of data analytics methods employed in forensic accounting investigations, examining their applicability and limitations in different contexts.
A critical assessment of how forensic accounting promotes transparency and accountability in governmental bodies, focusing on recent case studies.
Investigating forensic accounting practices in developing economies.
Investigating tax evasion and its detection methods.
Forensic analysis of insider trading and market manipulation.
Exploring the use of artificial intelligence in forensic accounting investigations.
Analyzing the impact of technology on financial fraud schemes.
An analysis of nonprofit entities' specific challenges in fraud prevention and an evaluation of how forensic accounting can address these challenges effectively.
A comparative study of the regulatory frameworks governing forensic accounting practices across different countries, highlighting their strengths, weaknesses, and potential for harmonization.
Forensic analysis of fictitious revenues: methods and indicators.
Money laundering through cryptocurrencies: A forensic perspective.
The role of forensic accountants in investigating bribery and corruption.
An analysis of Ponzi schemes and their red flags.
Adapting forensic accounting techniques to the changing cybersecurity landscape.
The influence of organizational culture on financial misconduct.
Analyzing the psychological profiles of white-collar criminals.
Examining the role of forensic accountants in disasters and crisis management.
Exploring the relationship between health crisis responses and financial fraud.
Investigating the effectiveness of anti-fraud controls in healthcare institutions.
The role of forensic accountants in arbitration and dispute resolution.
Investigating the Link between Ethical Climate and Financial Misconduct in the UK Financial Sector.
Role of digital transformation in enhancing forensic accounting effectiveness.
Analyzing financial fraud patterns in pandemic-related government relief programs.
Assessing the financial implications of supply chain disruptions on fraud risks.
A comprehensive review of the ethical challenges faced by forensic accountants, exploring real-world case studies and the importance of maintaining integrity during investigations.
Investigating financial statement fraud in nonprofit organizations.
Forensic analysis of political corruption and financial irregularities.
Analyzing the use of data analytics in detecting occupational fraud.
The ethical dilemmas faced by forensic accountants in uncovering fraud.
Exploring the challenges of cross-border forensic accounting investigations.
Revealing creative accounting techniques and countermeasures.
Analyzing the impact of forensic accountants in litigation support.
Forensic accounting techniques for uncovering revenue recognition fraud.
The role of forensic accountants in bankruptcy proceedings.
The emergence of new fraud schemes in the post-covid business environment.
Evaluating the effectiveness of UK anti-money laundering regulations: Challenges and innovations.
Exploring the use of technology and data analytics in detecting occupational fraud in UK organizations.
Assess the effectiveness of virtual forensic interviews in remote settings.
Environmental crimes and financial fraud: A forensic examination.
Money laundering and trade-based financial crimes: a forensic study.
The use of big data analytics in detecting and preventing post-crisis financial misconduct.
The use of forensic accounting in investigating insurance fraud.
Exploring the financial implications of cyberattacks on corporations.
Investigating forensic accounting's role in preventing vendor fraud.
Evaluating the effectiveness of forensic data analytics in fraud detection.
Assess the effectiveness of forensic techniques in fraud prevention.
Analyzing Forensic Techniques for detecting revenue recognition fraud in UK retail companies.
Digital evidence preservation in financial fraud investigations.
Investigating the effectiveness of whistleblower programs in uncovering corporate fraud.
Investigating the influence of economic uncertainty on financial misconduct.
Evaluating the effectiveness of forensic interviewing techniques.
The role of digital forensics in detecting financial fraud.
An exploration of how forensic accountants play a role in investigating financial irregularities related to environmental crimes, such as pollution, illegal logging, and wildlife trafficking.
Examining the role of forensic accountants in public sector corruption cases.
The Role of Forensic Accounting in addressing Emerging fraud risks in the UK nonprofit Sector.
An exploration of how forensic accounting can contribute to crisis management, focusing on its role in identifying financial irregularities that might exacerbate economic downturns.
The role of forensic accountants in locating economic terrorism.
Analyzing the Link between corporate governance and financial fraud.
The role of whistleblowers in uncovering financial fraud.
The use of behavioural research in identifying fraudulent activities.
A critical analysis of how technological advancements, including data analytics, artificial intelligence, and blockchain, have reshaped forensic accounting techniques and their effectiveness.
Part of forensic accounting in the modern business landscape is an in-depth review of the evolving significance of forensic accounting in identifying financial irregularities, fraud, and corruption in contemporary organizations.
A review of psychological theories and methodologies used to profile individuals engaged in financial misconduct, shedding light on common traits and behaviours.
Analyzing forensic techniques for detecting inventory fraud.
The use of blockchain technology in enhancing forensic accounting.
Forensic analysis of financial fraud in the real estate sector.
The challenges of detecting financial misstatements in global corporations.
Investigating the economic impact of occupational fraud on small businesses.
Analyzing the impact of regulatory compliance on financial fraud prevention.
Forensic analysis of mergers and acquisitions: uncovering hidden risks.
Investigating the nexus between cybersecurity breaches and financial fraud.
Investigating the Role of Forensic Accountants in Exposing Financial Irregularities in UK Public Procurement.
The role of forensic accountants in investigating securities fraud.
Analyzing the Impact of Brexit on cross-border financial fraud and forensic accounting practices.
Forensic accounting in family law: Tracing hidden assets in divorce cases.
Impact of COVID-19 on financial fraud trends and forensic accounting practices in the UK.
Impact of Remote Work on Fraud Detection and Prevention Strategies.
Investigating the effectiveness of UK corporate governance regulations in preventing financial fraud.
In conclusion, these research topics offer a roadmap for students across degree levels to explore the dynamic landscape of forensic accounting. From finance-investigation intersections to technology applications, these ideas promise to contribute valuable insights and ethical perspectives. By delving into these topics, students can illuminate the intricate realm of forensic accounting while making a meaningful scholarly impact.
Order Your Forensic Accounting Dissertation Now!