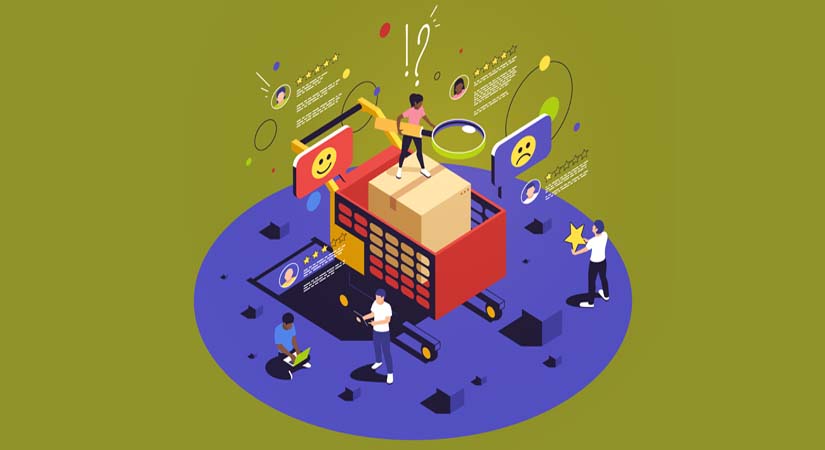 Introduction: Your Gateway to Consumer Behavior Research Topics
If you're a student looking for interesting research topics in consumer behaviour, you've come to the right place. We have compiled a comprehensive list of dissertation topics to help you start your research journey.
Why Consumer Behavior Matters in Marketing?
Consumer behaviour and marketing go hand in hand, with consumer behaviour being the foundation for effective marketing strategies. By understanding consumers' preferences, needs, and motivations, marketers can tailor their products, services, and promotional efforts to resonate with their target audience. Consumer behaviour considers various psychological, social, cultural, and environmental factors influencing consumer choices.
Exploring a Spectrum of Research Topics in Consumer Behavior:
Whether you're an undergraduate, master's, or doctoral student, this list will provide you with valuable ideas to explore and contribute to consumer behaviour research. So, let's dive in and uncover the exciting world of consumer behaviour research.
A List Of Potential Research Topics In Consumer Behavior
A review of the impact of gender roles on consumer decision-making.
The effects of zero-waste campaigns on consumer attitudes towards package-free shopping.
A review of consumer attitudes towards eco-friendly products.
How colour psychology influences consumer perception of food products.
The effects of impulse buying on household budget management – a study focused on single-parent households.
How weather conditions influence consumer shopping behaviours in the UK.
A review of psychological triggers that prompt impulse buying.
A study on consumer preferences for ethnic versus mainstream food products.
The impact of advertising frequency on consumer retention rates in the telecom industry.
How consumer demographics affect the effectiveness of personalized marketing.
How does a change in store location impact consumer loyalty in small businesses?
The role of digital literacy in affecting consumer vulnerability to online scams.
Understanding the decision-making process of elderly consumers in the pharmaceutical market.
The effects of language and tone in shaping consumer perception of email marketing campaigns.
A review of how social status influences consumer choices for luxury items.
The role of corporate social responsibility in shaping consumer attitudes towards multinational corporations.
The effects of virtual reality on consumer experience in online real estate tours.
A comparative analysis of online and offline shopping behaviours among millennials.
How childhood experiences influence adult consumer behaviour in purchasing nostalgic items.
The shift in consumer spending habits in grocery shopping post-covid.
The role of emotions in shaping consumer attitudes towards green products.
A study on consumer reactions to controversial advertisements.
The effects of data breaches on consumer trust in online shopping platforms.
Post-covid consumer attitudes towards telemedicine services.
How price anchoring affects consumer perception of value in bundle offers.
How British consumers perceive foreign brands in comparison to local brands.
How in-store layout design influences consumer purchase decisions in supermarkets.
A review of consumer responses to crisis management strategies in product recalls.
A review of consumer psychology in the UK's travel and tourism industry.
A study on consumer reactions to gamification strategies in mobile apps.
The effects of price discount strategies on consumer buying behaviour – a review.
The impact of lifestyle changes on consumer demand for fitness wearables.
A study on consumer reactions to using AI chatbots in customer service.
A review of how British traditions and customs shape consumer behaviour in the UK hospitality sector.
How ease of use affects consumer adoption of mobile wallet services.
The role of local festivals in shaping consumer buying patterns in the UK.
Post-covid changes in consumer preferences for contactless payment options.
A study on the impact of music tempo on consumer spending time in retail stores.
A review of the influence of family structure on consumer spending habits.
How the COVID-19 pandemic impacted consumer loyalty towards essential service providers.
The influence of parental control on teenage consumer behaviour in video gaming.
Post-covid consumer attitudes towards supporting local businesses.
The influence of post-COVID travel restrictions on consumer preferences for local tourism.
How the availability of self-service options affects consumer preferences in the banking sector.
A comparative study between the shopping behaviours of rural and urban consumers in India.
Analyzing consumer attitudes towards private label brands – a review.
How consumer expectations affect their satisfaction level with customized products.
A review of consumer behaviour trends in the UK housing market.
The role of celebrity endorsements in influencing consumer perception of luxury brands.
A review of the role of nostalgia in shaping consumer preferences for retro products.
How does cultural background affect consumer choice in the automobile industry?
The relationship between convenience and consumer preference for mobile payment options.
Post-covid consumer preferences for health and wellness products.
The effects of co-creation initiatives on consumer loyalty in the tech industry.
The effects of sensory cues on consumer engagement in experiential retail spaces.
The role of consumer education in promoting sustainable fashion.
The impact of payment flexibility on consumer adoption of subscription services.
A study on the impact of wait times on consumer satisfaction in fast-food restaurants.
Post-covid changes in consumer attitudes towards online education platforms.
How do consumers perceive the risks and benefits of genetically modified foods?
How do consumers perceive the authenticity of brand storytelling in marketing campaigns?
How do peer reviews and ratings influence consumer decisions in mobile app downloads?
The role of social proof in influencing consumer decisions for crowdfunding campaigns.
How do economic recessions shape consumer preferences for essential and non-essential items?
How do ethical considerations impact consumer decisions in the fashion industry?
How has the pandemic impacted consumer willingness to pay a premium for eco-friendly products?
The impact of consumer activism on brand reputation in social issues.
The role of ambient scent in shaping consumer perceptions of product quality.
A study on the influence of humour on consumer engagement in social media campaigns.
Psychological factors influencing consumer choice in the cosmetics industry.
A study on consumer willingness to adopt smart home technologies.
The impact of loyalty programs on consumer purchase frequency in the e-commerce industry.
A study on consumer preferences for omnichannel shopping experiences.
How do scarcity tactics influence consumer buying behaviour in limited-time promotions?
How does brand image affect consumer loyalty in the technology sector?
The influence of viral marketing campaigns on consumer attitudes towards new products.
The impact of limited-time offers on consumer FOMO (Fear of Missing Out).
A study on the impact of influencers on consumer perceptions of fast fashion.
The effects of UK government policies on consumer trust in locally produced goods.
The role of augmented reality in enhancing the consumer experience in online shopping.
The relationship between consumer engagement and brand loyalty in the UK fast-food industry.
The impact of service quality on consumer retention in the airline industry.
The UK's national health campaigns impact consumer choices for organic food.
How do cultural nuances shape consumer reactions to international brand expansions?
The impact of sensory marketing on consumer perceptions of beauty products.
The effects of cryptocurrency awareness on consumer willingness to use blockchain-based payment systems.
How does humour in advertising affect consumer memory retention?
How cultural taboos affect consumer choices in the food and beverage industry.
The role of packaging design in attracting consumer attention – a review.
The rise in consumer interest in home improvement products post-covid.
The role of mass media in shaping consumer attitudes towards political campaigns.
The influence of social media marketing on consumer purchase decisions – a case study on fast food chains in the United States.
The role of seasonal trends in shaping consumer buying patterns in the fashion industry.
How does ethical labelling influence consumer choices for fair trade products?
The impact of customer service quality on consumer trust in online shopping platforms.
How perceived value impacts consumer willingness to switch brands.
The impact of customer testimonials on consumer trust in online marketplaces.
The influence of consumer-generated content on brand credibility in social media platforms.
The effects of Brexit on consumer confidence and spending in the UK.
Conclusion: Embark on Your Consumer Behavior Research Journey
In conclusion, consumer behaviour research offers many intriguing topics for students pursuing dissertations. The provided list of consumer behaviour research topics is valuable for students looking to delve into this dynamic field and make meaningful contributions to the discipline. By selecting a research topic that aligns with their interests and goals, students can embark on an exciting journey of exploration and discovery.
---
---