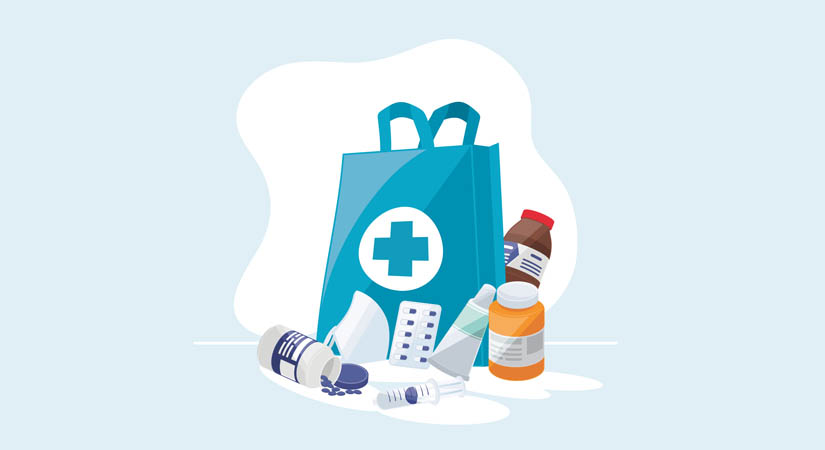 Welcome to a valuable resource for aspiring medical researchers! If you're searching for compelling research topics in medicine, you're in the right place. Whether you're pursuing an undergraduate, master's, or doctoral degree, finding the perfect research topic can be a daunting task.
Fortunately, our comprehensive list of medical research topics is here to guide you through this critical journey. From cutting-edge advancements to pressing healthcare issues, these topics cover a broad spectrum of medical disciplines, allowing you to explore and contribute to the ever-evolving landscape of medical knowledge. So, let's dive in and uncover the intriguing possibilities that await your dissertation or thesis research.
A List Of Potential Research Topics In Medicine:
Healthcare financing and insurance models: implications for access and equity.
An ageing population and senior care: innovations for quality of life.
Sleep disorders: impact on health and innovative treatments.
Palliative care: improving quality of life for terminally ill patients.
Assessing the effects of the pandemic on medical education, including virtual learning, clinical rotations, and skills development.
Gerontechnology: technology solutions for ageing populations.
Stem cell therapy in regenerative dentistry.
Healthcare policy and reforms: implications for patient care.
Chronic disease management and remote patient monitoring.
E-health platforms: enhancing patient engagement and health management.
Maternal and child health: bridging gaps in prenatal and pediatric care.
Impact of artificial intelligence in medical diagnostics: a review of current evidence.
Precision medicine implementation: reviewing challenges and opportunities.
Pharmaceutical regulations and patient safety: a comparative review.
Artificial organs and tissue engineering: revolutionizing transplantation.
Gene editing and CRISPR technology: medical breakthroughs and ethical implications.
Digital therapeutics: harnessing mobile apps for health management.
Novel drug delivery systems for targeted therapies.
Examining challenges in healthcare access faced by rural and underserved communities in the UK and suggesting strategies to improve health services delivery.
Cancer immunotherapy: current progress and future directions.
Integrating artificial intelligence in diagnostic medical imaging.
Environmental factors in public health: impact and mitigation.
Vaccine hesitancy: understanding causes and strategies for improvement.
Medical robotics: applications in surgery, rehabilitation, and beyond.
Artificial intelligence for early disease detection.
Nutrigenomics: understanding the interaction between diet and genes.
Evaluating the effectiveness of telemedicine and virtual health services in providing medical care and reducing the burden on traditional healthcare facilities.
Preventive medicine strategies in public health.
The role of gut microbiota in immune function and disease.
Bioethics and medical decision-making in complex cases.
E-health and digital health trends: an integrative literature review.
Digital transformation in healthcare: lessons from the UK.
Pediatric vaccination: overcoming challenges and increasing coverage.
Rare pediatric diseases: challenges and progress in diagnosis and treatment.
National Health Service (NHS) resilience during crises.
Advancements in medical imaging technologies.
Emerging infectious diseases: lessons learned from COVID-19.
Mobile health clinics: expanding access to underserved communities.
Healthcare data privacy and security in the age of digital health records.
Advancements in minimally invasive surgery techniques.
Studying international cooperation and lessons learned from cross-border efforts to manage and mitigate the pandemic's effects.
Effectiveness of vaccination campaigns: a critical review of immunization programs.
Cross-disciplinary approaches to rare disease research.
Sports medicine and performance enhancement techniques.
Mental health interventions for healthcare professionals.
Regenerative medicine: harnessing stem cells for healing and regrowth.
Healthcare innovation hubs: incubators for medical breakthroughs.
Reproductive health and fertility innovations.
The impact of telemedicine on healthcare accessibility and patient outcomes.
Nanotechnology in medicine: applications for drug delivery and diagnostics.
Examining the psychological impact of the pandemic and exploring effective interventions for addressing mental health issues in the aftermath.
Mental health stigma in medical practice: addressing barriers to care.
Analyzing the prevalence of obesity in the UK, examining the effectiveness of current preventive strategies, and proposing innovative approaches to tackle the issue.
Digital health wearables: monitoring and enhancing wellbeing.
Cardiovascular health and innovative approaches to prevention.
Antibiotics and probiotics: balancing gut health for overall wellbeing.
Analyzing the role of data analytics and surveillance systems in monitoring and controlling the spread of infectious diseases.
Medical cannabis: efficacy, safety, and legal considerations.
Examining how the pandemic highlighted health inequalities among different populations and proposing measures to address these disparities.
Long-term health effects of COVID-19 survivors: investigating the lingering health implications and potential chronic conditions among individuals who have recovered from COVID-19.
Neurodegenerative diseases: advancements in diagnosis and treatment.
Health inequalities among socioeconomic groups in the UK.
Artificial intelligence for drug discovery and development.
Personalized nutrition: tailoring diets to individual health needs.
Integrative medicine: holistic approaches to health and healing.
Community health workers: promoting healthcare access and awareness.
Exploring ethical dilemmas in medical decision-making, resource allocation, and public health policies during times of crisis.
Health disparities among ethnic minorities: a critical review and policy evaluation.
Global health initiatives and cross-border healthcare collaboration.
Precision medicine: advancements, challenges, and ethical considerations.
Antibiotic resistance: strategies for preserving effective antibiotics.
Patient-physician communication in virtual consultations: a systematic review.
Mental health interventions in schools: a literature review and policy analysis.
Infectious disease modelling and forecasting for effective public health strategies.
Investigating factors influencing vaccine distribution, public trust, and acceptance, and exploring ways to enhance vaccination rates.
Addressing health disparities in underserved communities.
Exploring advancements in genomic medicine in the UK and its implications for personalized healthcare, precision medicine, and treatment outcomes.
Patient-centred care models: enhancing communication and satisfaction.
Analyzing the strengths and weaknesses of healthcare systems in responding to crises and identifying strategies for improved preparedness.
Combating antimicrobial resistance: strategies and interventions.
Precision oncology: tailoring cancer treatment to genetic profiles.
These diverse medicine research topics empower students across degree levels to delve into critical healthcare areas. From telemedicine and vaccination campaigns to AI diagnostics and health disparities, these avenues enable meaningful contributions to medical knowledge and practices. These dissertation topics offer stepping stones toward advancing the dynamic field of medicine.