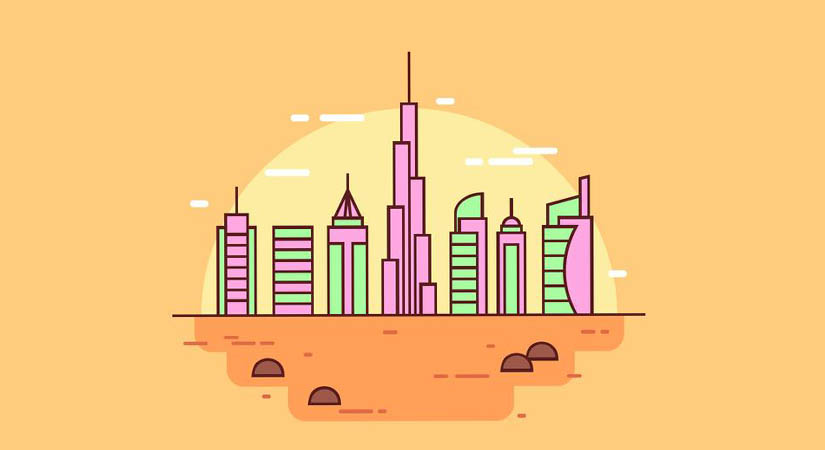 Whether you're an undergraduate, master's, or doctoral candidate, we're here to guide you through various compelling research topics in Landscape Architecture. Our comprehensive list of issues is a launching pad for your thesis or dissertation journey, offering intriguing avenues to unravel the intricacies of landscape design, sustainability, urban planning, and more.
From the transformation of urban spaces to the harmony between nature and human interaction, these research topics are designed to spark your curiosity and inspire impactful contributions to the field. As you embark on this academic adventure, remember that Landscape Architecture is more than just design – a canvas for innovation, environmental stewardship, and shaping the world around us. Let's delve into these captivating topics and unlock the potential for your scholarly endeavours in Landscape Architecture.
A List Of Potential Research Topics In Landscape Architecture:
Exploring indigenous knowledge and practices in urban landscape design.
The role of landscape architecture in post-disaster recovery and reconstruction.
Designing green walls for sustainable vertical greening in urban areas.
Green corridors and connectivity: enhancing biodiversity in urban landscapes.
Assessing the cultural and environmental implications of urban greenway projects.
Historical landscape preservation: reviewing strategies for preserving and regenerating historic landscapes while addressing contemporary urban needs.
Examining the conversion of former industrial areas into vibrant and sustainable urban landscapes.
Exploring the potential of urban rooftop gardens in high-density areas.
Transforming vacant lots into productive urban gardens: community-driven approaches.
Investigating the relationship between urban green spaces and social equity.
Exploring regenerative landscape design for brownfield remediation.
Sustainable landscapes in arid and water-scarce environments: strategies and challenges.
The resilience of urban parks and open spaces in the face of climate change.
Evaluating green roof systems: a comprehensive review of green roof design, benefits, and challenges in sustainable urban development.
Therapeutic landscapes in healthcare settings.
A comparative review of how biomimetic approaches enhance ecological sustainability in landscape architecture.
A critical review of design strategies to ensure equitable access and social inclusivity in urban parks.
Assessing the integration of sustainable practices and technologies in landscape architecture projects to mitigate climate change effects in the UK.
Urban agriculture and food security: exploring rooftop gardens, vertical farms, and community gardens as strategies for local food production and enhancing resilience.
Investigating the use of native plants in urban landscaping for ecological restoration.
Incorporating universal design principles in landscape planning for ageing populations.
Exploring landscape performance metrics for assessing the effectiveness of design interventions.
Evaluating the effects of landscaping on noise pollution reduction in urban settings.
Community participation in public spaces: analyzing successful approaches to engaging local communities in the UK's design and management of urban parks and plazas.
A critical review of digital technologies for enhancing landscape design visualization and stakeholder communication.
Evaluating the impact of urban landscape design on human health and well-being.
Designing outdoor learning environments in educational institutions.
Adaptive reuse of vacant lots for temporary urban interventions.
Analyzing the influence of public art installations on urban landscape aesthetics.
Resilient green infrastructure: assessing the role of urban green spaces in enhancing community resilience and mental well-being during and after the pandemic.
Exploring landscape interventions and policies for balancing the UK's agricultural production, conservation, and rural livelihoods.
Exploring the intersection of technology and nature in contemporary landscape architecture.
Urban greening as a strategy for urban renewal and economic revitalization.
Exploring bioclimatic design strategies for passive cooling in urban architecture.
Green roof performance and ecological benefits: a comparative analysis.
Green infrastructure and urban resilience: examining the implementation and impact of green infrastructure initiatives in UK cities for enhancing resilience to environmental stressors.
Integrating waterfront resilience and aesthetics: a case study of riverfront development.
Designing walkable and bike-friendly streetscapes as an alternative mode of commuting and ensuring safety amidst health concerns.
Designing playgrounds that enhance children's creativity and imagination.
Revitalizing post-industrial waterfronts through landscape design.
Sustainable transportation hubs: integrating landscape design with transit infrastructure.
Designing climate-resilient landscapes for urban food security.
Assessing the visual impact of urban green spaces on property values.
Evaluating the role of landscaping in mitigating urban heat islands.
The role of landscape architecture in historic district revitalization.
Green streets and complete streets: a synergistic approach to urban mobility.
Designing sustainable playgrounds for children's health and development.
Evaluating urban biodiversity strategies and their effectiveness in supporting the UK's wildlife habitats and ecosystem services.
Investigating the integration of indoor greenery and natural elements to create healthier and more productive interior environments.
The role of landscape design in fostering social interaction and community engagement.
Sensory experience in healing gardens: an in-depth review of how healing gardens impact mental and physical well-being in healthcare settings.
Integrating permaculture principles in urban landscape planning.
Cultural landscape conservation and interpretation: balancing preservation and development.
Reviewing the role of landscape architecture in preserving and celebrating cultural identity and heritage within urban contexts.
Enhancing urban resilience through multi-functional landscape infrastructure.
Exploring biophilic design principles for enhancing urban green spaces.
Reimagining public spaces: exploring redesign strategies for urban parks and plazas to promote social distancing and health awareness post-covid.
Investigating the aesthetic and ecological value of urban wetlands.
Historic landscapes and conservation: investigating strategies for preserving and rehabilitating historic gardens and parks in the UK to maintain cultural heritage.
Urban street design for walkability: a review of best practices and innovations in designing pedestrian-friendly streets for urban mobility.
Analyzing virtual reality and digital tools for community participation and stakeholder engagement in post-pandemic design projects.
Ecosystem services assessment: a review of methods to quantify and incorporate ecosystem services in landscape planning and design.
Pandemic-resilient playgrounds: rethinking play spaces and equipment design to ensure hygiene, social distancing, and inclusive recreation for children.
Promoting urban agriculture through innovative landscape design strategies.
Analyzing the transformation of industrial landscapes in the UK into sustainable and functional urban green spaces.
Investigating contemporary design approaches in reviving and adapting historic gardens to modern lifestyles in the UK.
Assessing the impact of vertical gardens on urban biodiversity.
The impact of public art installations on urban landscape identity.
Investigating the psychological benefits of nature-inspired landscapes in urban settings.
Regenerative design for urban ecological restoration: a holistic approach.
Sustainable stormwater management through green infrastructure in urban environments.
Redesigning abandoned industrial sites into functional urban parks.
Integrating innovative technologies in urban landscape planning and design.
A case study of Thames riverside transformation – enhancing urban waterfronts for ecological restoration, recreation, and cultural engagement.
Exploring nature-based solutions for urban flooding and drainage management.
Integrating water-sensitive urban design (WSUD) principles in landscape planning.
Integrating cultural heritage preservation with contemporary landscape design.
Designing healing gardens for healthcare facilities: a biophilic approach.
An in-depth review of landscape design interventions to enhance climate resilience and adaptation in urban areas.
Designing resilient landscapes for climate change adaptation in coastal areas.
Explore the vibrant realm of Landscape Architecture through these research topics. From sustainable urban design to cultural preservation, this list is a springboard for students pursuing diverse degrees. Whether at the undergraduate, master's, or doctoral level, these topics offer a chance to shape the future of our environments. Uncover new horizons in Landscape Architecture and leave an enduring impact with your dissertation.